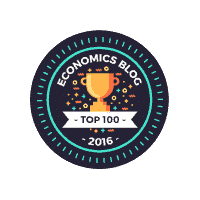 This landing page is just to direct you to the collections for which you might be seeking. A curated selection appears further below.
[The listings here are distinct from my CV (or its non-English Appendix).]
Almost all my online writings are in English. But with the help of friends and students at NUS, LSE, and PKU I have a small (but I hope growing) collection of writings in 中文.  I also maintain background notes on the data I use and my software programming here.
Frequent brief items will appear collected in my 1s, or on my Facebook wall or on my Twitter and Weibo feeds instead.
This curated selection below is that most frequently updated:
Dec 2016 "The Geopolitics of Populism" (with Kishore Mahbubani) Project Syndicate
Nov 2016 "New Age of Anxiety as Trump Strikes Security, Trade Deals" (with James Crabtree) Straits Times
Sep 2016 "There Are Many Reasons Why Development Must Not Fail"
Aug 2016 "Should Basic Economic Principles Determine World Order?" WC1E
Aug 2016 "How America Might Yet Prove LKY Wrong: Why Offshore Balancing is Economically Sensible But Can Do Even Better" Global Policy
May 2016 "An Economic Perspective on the International System: Demand, Supply, and a Rational World Order" Global Policy
April 2016 "The World's Tightest Cluster of People"Global Policy
04 February 2016 "Why is AIIB Interesting in Fukuyama's War of Models?"
19 January 2016 "Is China's Collapse Finally at Hand?"Asia House UK
17 October 2015 "A Realistically Dangerous Southeast Asian Neighborhood", The Edge
19 August 2015 "How China's Rise is Revealing the Cracks in US Claims to Legitimacy as Global Leader",South China Morning Post
11 August 2015 ""美国世纪"结束后怎样?-What Happens After the American Century?", Guancha Syndicate
07 August 2015 "国际关系学应引入经济学"看不见的 手"-The Invisible Hand in Economics and International Relations", Guancha Syndicate
05 August 2015 "Going Rogue: Malaysia and the 1MDB Scandal", The Diplomat
09 July 2015 "Economics Might Be a Dismal Field But Try International Relations"
08 April 2015 " 改革措施得力 经济增速合理-China's New Normal: What These Reforms Might Achieve" (originally published China's People's Daily 02 April 2015. English version "China's New Normal and the AIIB" 09 April 2015)
30 March 2015 "Lee Kuan Yew: An Appreciation. He Broke the Model." The Malay Mail, 30 March 2015 ("李光耀提供了西方治理的替代模式" FT Chinese, 23 March 2015) (DQ site version, 23 March 2015)
18 February 2015 "The Simple Arithmetic of China's Growth Slowdown" Brookings Future Development, February 2015 ("中国经济减速可怕吗?两道算术题帮你得出答案" Guancha Syndicate, March 2015)
24 January 2015 " 世界希望中国展示领导力-The World Needs China's Leadership" (originally published,China's People's Daily, 30 January 2013)
23 January 2015 "中国必须考虑的平衡–Rebalancing China's Concerns " (Interview by Wanjun WU, China's Money Weekly, Nanfang Media Group. Originally published Dec 2012)
23 January 2015 "大男子气概"的经济学需要更多的包容–This needs to be more inclusive, less fuelled by machismo" (CDS Interview – Part 2)
16 January 2015 "反思:当初竟用了"经济增长和经济学"这类惨无人 道的无聊标题–Just how insanely boring can someone make something that's actually so important?" (CDS Interview – Part 1)
15 Nov 2014 "Convergence Determines Governance – Within and Without" Brookings, November 2014
10 Nov 2014 "Chinese Lessons: Singapore's Epic Regression to the Mean" World Bank Future Development, November 2014 ("中国经济放缓不可怕,"FT Chinese, 15 December 2014)
18 August 2014 "Look to Asia for the Rebirth of Democracy". World Economic Forum, August 2014 ("民主重生还看亚洲," Guancha Syndicate, 03 October 2014)
30 July 2014 "It Is Not Easy Being The Leader Of The World". Global Policy, July 2014
24 July 2014"The World Needs New Leadership Not From Those Whose Lives Have Been Easy, But From Those Whose Lives Have Been Hard". Global Policy, July 2014
23 July 2014 "How We Choose Our Political Leaders Tells the World a Lot About Us". Democratic Audit, July 2014 ("如何选择全球领袖:美国主导的单极世界vs.国际公务员机制," Guancha Syndicate, 20 October 2014)
18 July 2014 "This Growth Model is Just Not Sustainable in the Long Run". Global Policy, July 2014
(If that youtube link doesn't work for you – because you're behind some GFW, say – try this.  But please go to Youtube first.)